---
Fleur Vrakking
Food photographer | Food blogger
Hi! I am Fleur Vrakking, a Dutch food photographer, and food blogger based in Zoutelande, The Netherlands.
I live with my boyfriend Bob in Zoutelande. I always had something with food, baking, and restaurants. I graduated from the Hotel school. After that, I start working as a manager in a beach club. I love to work on the beach. But the last years I have missed something where I could use my creativity.
In October 2020, during the corona pandemic, I discovered my passion for food photography. I started to take photos of all my baking with my parents' camera and shared this on Instagram. This is how Fleurfoodie was born.
I have spent all my time watching food photography youtube videos, reading blogs, reading books, taking masterclasses, and taking courses. And shared all my experiences with my Instagram followers. Above all, I took a lot of pictures and practiced.
I think it's important to always keep developing yourself and to try things you've never tried before.
In July 2020, I have been shortlisted in the prestigious Foodelia International Food Photography Awards.
I'm able to work remotely or travel to your preferred location. I'd love to connect and see how we can work together!
About Fleurfoodie
Fleurfoodie is a combination of my two biggest passions: Food photography and baking. I started Fleurfoodie in October 2020. Fleurfoodie originated in the corona time, where I discovered my passion for food photography. I start sharing my baking, and food photography journey on my Instagram. I loved doing this so much that I started my own food photography and baking blog: Fleurfoodie.
Baking
With Fleurfoodie I am on a mission to make baking EASIER and more DELICIOUS. I want that people start baking from scratch instead of baking from a box. Why? Because it is so much more fun to do it completely from scratch and it tastes so much better.
I try to keep the recipes simple without any restrictions for any diets. My baking recipes are easy so that everyone can make them, so without complicated techniques, weird ingredients, and fancy equipment and including all the calories.
Are you new to baking? No problem, with my baking tips I will help you to bake the perfect desserts every single time.
Food photography tips
I am also passionate about helping other food photographers with their food photography journeys. I love helping others and sharing my knowledge with them.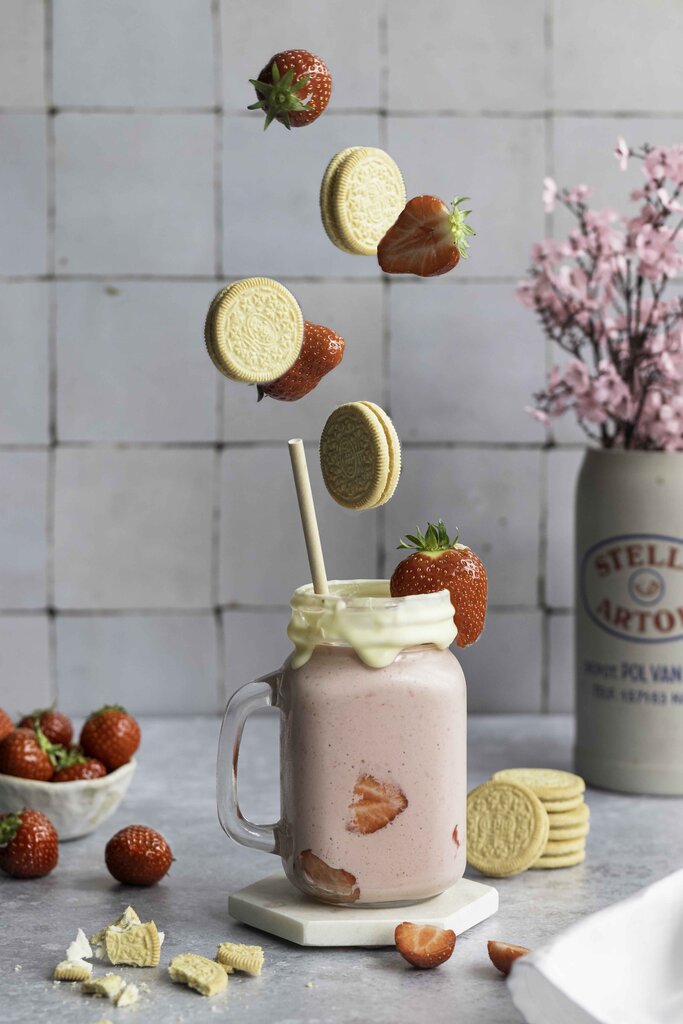 Work with me
If you work for a brand or a PR agency and would like some beautiful photos, a stop motion, a video, or a living picture of food with your product, I would love to hear from you! I can also write a sponsored post, develop a recipe using your product, or work on another kind of project.
If you would like to work with me, please do get in touch via my Work With Me page, where you will find more details about my services. On my Portfolio page, you will be able to see some examples of my past work.
What can you expect to find here?
Fleurfoodie is a baking and food photography blog, where I want to help you improve your baking and food photography skills.
Are you new to baking? No problem! I've bundled all my baking tips together in the ultimate baking guide and the ultimate cheesecake guide, so you can bake the perfect desserts.
Easy and simple desserts are shared on the website, including breakfast, frozen desserts, cakes, and pies. The recipes are written in easy-to-follow steps.
Do you want to improve your food photography? Read my food photography blogs with tips: a beginner's guide to food photography, and the perfect action shot.